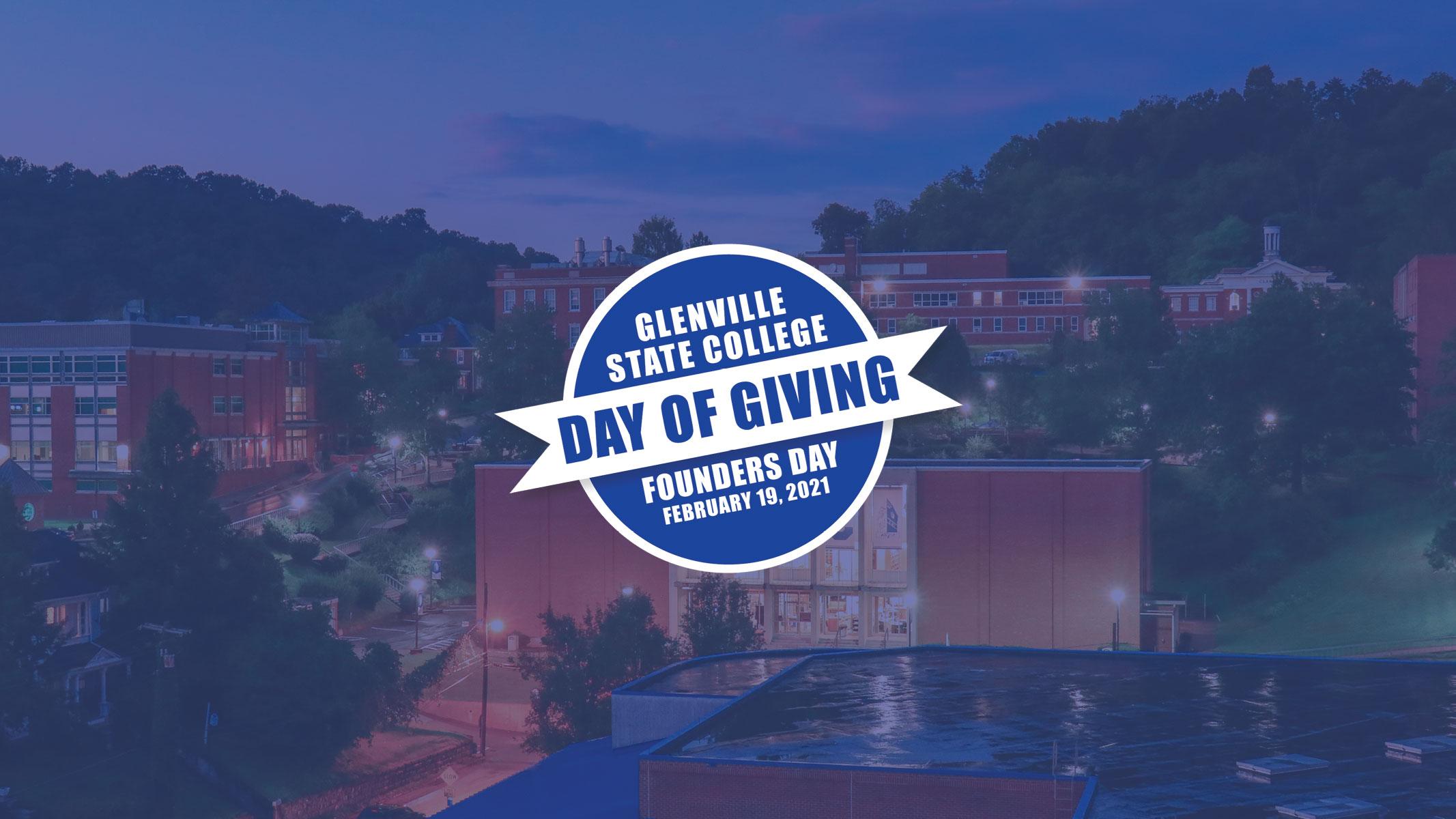 2021 Day of Giving
February 19, 2021
Celebrating 149 Years of Glenville State College - Thank You for Empowering Pioneers Through Your Generous Giving!
Proudly Celebrating 149 Years!
Hey Pioneer! Mark your calendar and help our campus community forge a new path in 2021. It's time to make your mark during the fourth-annual Founders Day of Giving.
In the last three years, this one-day event has collectively raised over a quarter of a million dollars for 30 campus projects, departments, and teams! It is vital to allowing our campus to flourish.
You can make your gift online by selecting a project below. If you prefer, you can give by calling 304-462-7361 or by mailing your gift to Glenville State College Foundation, 200 High Street, Glenville, WV 26351. Sign up for reminder texts during the week of February 19 by texting GSC2021 to (855)-964-5458.
Want to maximize your impact? We need your help! Serve as a fundraiser by making your online donation page and sharing it on your social media accounts. You can also call your fellow alumni and ask them to give what they can! If you are local to Glenville, WV, please consider joining us safely and answering our phones on February 19! Simply follow the buttons on this email and pledge your support to serve as a give-day ambassador.
Challenge your fellow alumni and friends with a matching gift or challenge gift! Whether you challenge your decade to give a certain number of gifts or make a gift that is unlocked when criteria are met, there's so many ways you can incentivize your peers will maximize the impact you make for our Pioneer Family.
*If you wish to set-up a matching gift or challenge gift, contact Director of Fundraising, Ashley Knight by calling 304-462-6382 or emailing her at ashley.knight@glenville.edu.
Thank you for empowering Pioneers!
Disclaimer: All donations will go to the Glenville State College Foundation, and to their respective programs, not to the students personally or for specific student use.