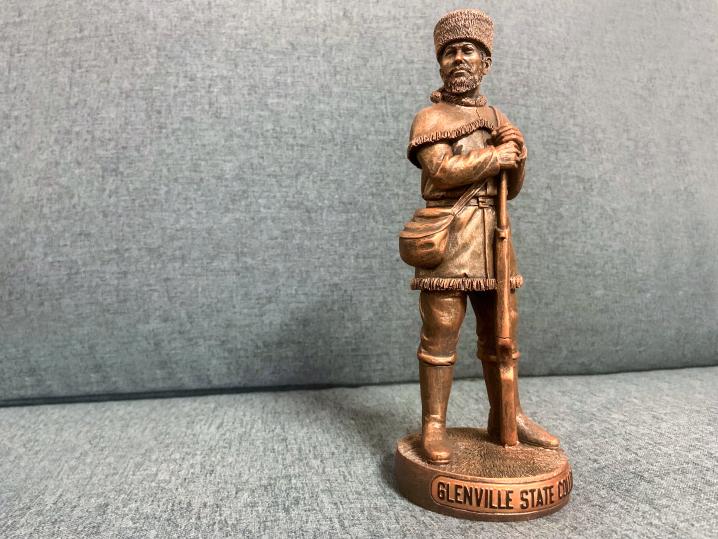 Glenville State University Statue
Show your Pioneer Pride with a collectable Pioneer Statue. The statues make the perfect gift for any Glenville State alumni or supporter. The statue stands 8 inches tall and looks great on any desk or trophy shelf. 
The statues can be purchased for $20 each and picked up in the Glenville State University Foundation Office or can be shipped to you for $25.
For questions or more information, contact the GSU Foundation at (304) 462-6380.