Jeannie Moran Higginbotham Scholarship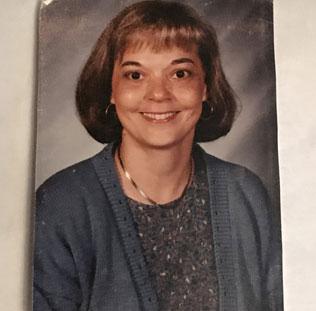 The Glenville State University Foundation is pleased to announce the formation of the Jeannie Moran Higginbotham Scholarship. The purpose will be to support students attending Glenville State University in their junior and senior year who are majoring in Special Education. This fund has been established by Mr. Jim Higginbotham honoring his late wife, Jeannie, and her wonderful career as a special education teacher while also acknowledging the opportunities she received due to her education at Glenville State College. 
Jeannie graduated from Glenville State College in 1971 and according to Jim, "she really enjoyed her time at Glenville State." The pair met while he was a Vice Principal at Herbert Hoover when Jeannie, who came from Buckhannon, West Virginia, started working at Herbert Hoover as a special education teacher. Jim and Jeannie married on November 21, 1979 and were together until her passing in 2016. Jim stated, "Jeannie loved her students and the students loved her. She was a very personal teacher and took care of her students as if they had been her own children, she loved them, and would do anything for them. Jeannie was a very special type of lady and teacher."
Jim wanted to find a way to honor his wife and stress how important teachers are, especially special education teachers. 
Mr. Higginbotham says he hopes that others will think back to what their education meant to them and possibly donate to an existing scholarship or establish their own.
For more information about the GSU Foundation, contact (304) 462-6381.