Home Grown Initiative Scholarship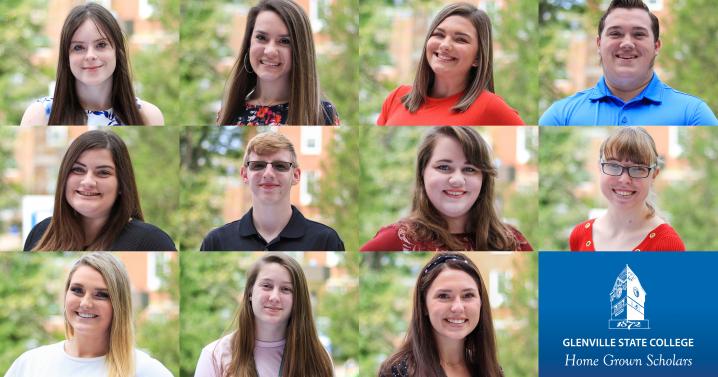 About the Scholarship
The Home Grown Initiative Scholarship is focused on identifying prospective teachers in the county schools, partnered with scholarship support for candidates who attend GSU, practical experiences, and mentoring during teacher preparation into the start of full-time teaching. The goal is for those students to return to their home counties to student teach and, if available, be able to apply for open positions in their home district. Accepted students receive a scholarship up to $3,000* per academic year. The scholarship is competitive, with a maximum of 35 students accepted into the program annually. To be considered for the scholarship, students must be referred by their local school superintendent or their designee, generally a principal or school counselor. Students may also complete an interest form on their own.
Scholarship Requirements
Must be accepted into GSU's Department of Education to be awarded a scholarship.

Must be a newly enrolled first-year student at GSU and be from any West Virginia County public school.

Enroll in the Bachelor of Arts in Education degree program with a major in the area identified as "high need" by home county school superintendent or designee.

Minimum 3.0 high school grade point average.

Minimum average ACT composite score of 20 or SAT composite score of 1020. (Note to students who have not taken the ACT/SAT due to COVID-19; the West Virginia Department of Education and the West Virginia Higher Education Policy Commission has waived required test taking in some instances. If the applicant has not taken these tests due to the exemption, all other criteria will be used for selection.)

Complete student teaching in home county if possible.

Must obtain recommendation from school superintendent or designee (Principal/Counselor).

Must reside in GSU campus housing per GSU guidelines.
Scholarship Continuance
Continue successful progression within GSU's education courses with a 3.0 overall and program-specific GPA.

Participate in all Praxis preparation programs and pass Praxis basic skills and content-area exams.

Participate in community service in the home county as outlined by GSU's Department of Education.

Receive continued recommendation, each semester, by the Department of Education.
Forms



Home Grown Initiative Scholarship Mission Statement
The mission of the Glenville State University's Home Grown Initiative Scholarship is to identify and recruit high school students interested in teaching, particularly those interested in subject areas most in demand; to enhance progression, retention, and graduation of enrolled teacher candidates; and to enhance new teacher retention through a coordinated college and district mentoring program.
*Institutional Scholarship Awards cannot exceed full tuition and fees. Scholarships can be awarded for a maximum of eight semesters.