This major provides a pathway for associate degree students in forest technology to continue their education and receive the baccalaureate degree. Students broaden their perspectives in the natural resource area for careers with government agencies as well as the private sector. Graduates have the necessary credentials to be registered as a professional forester and practice forestry in West Virginia as a technician or professional.
The Forest Technology Program has been recognized by the Society of American Foresters (SAF) since 1971. In 2009, SAF began the transition from recognition to full accreditation of forest technology degree programs. The Forest Technology degree program is now accredited by the Society of American Foresters. There are only 25 accredited programs in the country.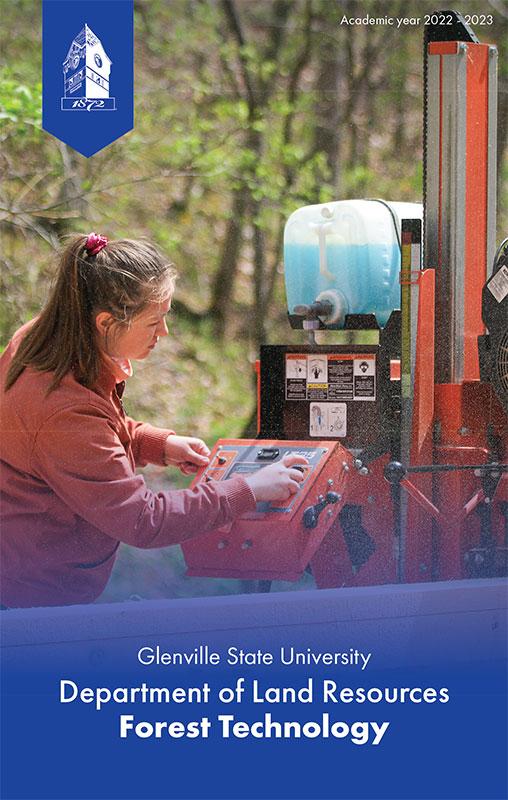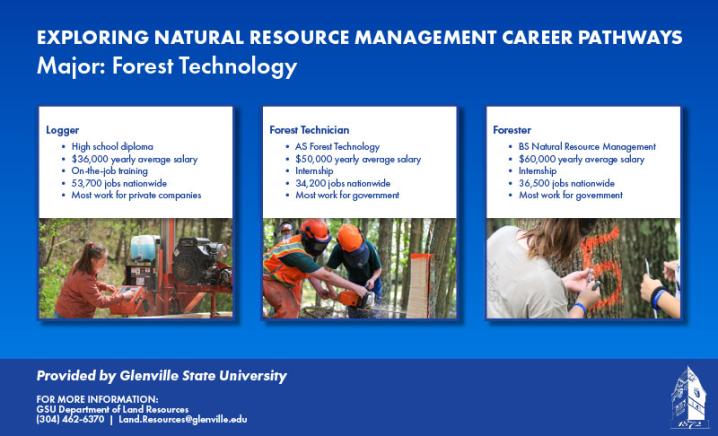 Mission Statement
The mission of the Forest Technology program is to educate students in not only the forest technology field but also in the related fields that affect forestry professionals.  Students will attain knowledge in other land resources such environmental science, surveying and energy and land management practices, and will have the management knowledge and skills to be managers of all land resource entities.  They will be effective in managing public policy of governmental and public entities with a multiple use prospective.
Objectives
A graduate of this program will:
Be knowledgeable of the woody plants of North America with emphasis on identification characteristics, natural range, growth characteristics and ecological factors affecting growth.
Gain a knowledge of basic statistics applied to forest measurements and sampling design, volume table construction, timber cruising, growth prediction, and technical report writing.
Develop an understanding of land-based renewable resources including forests, rangeland, farmland, outdoor recreation, and wildlife.
Evaluate the use of forest and other land resources for recreation and wildlife uses, including site and area land-use planning and specific management practices.
Study the local and regional forest ecosystems and those environmental factors, such as light, temperature, moisture, soils, affecting their structure.
Evaluate economic, political and social concepts impacting sustainable development and the use of natural resources.
Become familiar with site preparation, tree planting, pruning timber, stand improvement practices and regeneration harvest cuts to improve various forest cover types for the benefit of forest landowners and persons that use forest land for wildlife, recreation, water, forage, and timber resources.
Develop an understanding of land-based renewable resources including forest, rangeland, farmland, outdoor recreation, and wildlife.
Learn technical approaches including principles of map reading and surveying, computer applications, and be able to review and interpret spatial data.
Receive the following certifications: